To compete in the hydrogen gas market, distributors continually seek to maximize payload and driver productivity while still complying with U.S. Department of Transportation's truck weight limits. In a recent blog, we examined how these distributors evaluate the right equipment for the job and how our HyFill™ trailers are second to none in those evaluations. Today, we want to focus on the cost savings that the HyFill™ trailer can provide as gas distributors come under increasing pressure to reduce operating costs.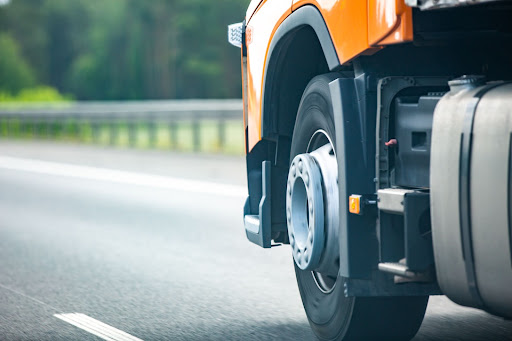 Updating Outdated Equipment
So, what factors are industrial gas suppliers weighing in deciding what type of trailer to operate for hydrogen transport?
Operations
Fast filling and discharge trailer capabilities are needed for increased return on investment.

Safety
Owners are demanding the safest possible equipment, which includes non-permeable, metal-lined, composite cylinders and safety features that go beyond the capabilities of traditional gas trailers.

Customer Support and Warranties
Product warranties of 15 years demonstrate to station and equipment owners that the manufacturer stands behind its equipment. Additionally, responsive customer support and a technical team to assist when needed and provide on-site training are expected.
Driver Availability
HazMat-endorsed CDL drivers are becoming a scarce commodity, requiring the industry to look at options to improve logistic efficiencies.
Today, compressed gaseous hydrogen is primarily transported using a traditional steel-tube trailer. However, these trailers use heavy steel cylinders only capable of being filled up to 2,400psig/165bar to carry approximately 380kg of hydrogen. Using BayoTech's HyFill™ composite cylinders, new high-pressure gas trailers in hydrogen service will range from 5,075psig/350bar to 7,500psig/517bar fill pressures. Since hydrogen is a compressible gas, storing and transporting hydrogen at higher pressures, such as 7500psig, increases the payload by three times (3x) over older, conventional steel tube-based trailers. BayoTech trailers can carry up to a whopping 900kg of hydrogen. Using Type-III cylinders, BayoTech's HyFill™ trailers are great options to improve gas distributors' productivity due to their large storage capacity and compact footprint.

A Scenario Where Hyfill is a Good Fit
Let's take a distributor currently running two steel-tube trailers to transport 300,000scf (standard cubic feet) of gaseous hydrogen each month. Moving the hydrogen between the production center and the delivery point, drivers are traveling 1,600 miles per month at an average operating cost of $4/mile. Once they bring the hydrogen back to their facility, they must offload the hydrogen to a high-pressure on-site storage system. From there they receive their customer's empty cylinders in-house, refill them and then deliver them back to their customers. This process isn't just costly; it's inefficient.
With BayoTech's HyFill™ trailers carrying up to three times more hydrogen per load than traditional steel-tube trailers, they become an immediate force multiplier for anyone transporting hydrogen. With the high-capacity storage of these trailers, distributors will require fewer overall trips to resupply and can reduce their trailer inventory to one trailer. Another key benefit of the HyFill™ is the ability to quickly fill and discharge directly from the trailer at higher pressures unlike Type-I steel-tube and Type-IV composite cylinder-based trailers. This means a driver can swiftly refill the trailer and deliver hydrogen directly to customers on the return trip, and the distributor can refill customer cylinders on-site directly from the trailer. This increases driver productivity and operational efficiencies significantly compared to other solutions.
By switching to a single BayoTech HyFill™ trailer over two steel-tube trailers, distributors can see immediate benefits saving around $6,000 a month in transportation costs while providing customers with a new, convenient service. Within a 15-year trailer lifespan, they could save up to $1 million and improve driver efficiency by 27 hours a month.

Final Thoughts
The HyFill™ offers a wide array of options to help improve traditional hydrogen transportation methods. Unmatched in safety and reliability, BayoTech offers unparalleled value and support for hydrogen distributors. Maximizing each delivery with more storage capacity and the convenience of direct filling right from the trailer, the BayoTech HyFill™ is a powerhouse in hydrogen delivery and transportation.
Paired with BayoTech's experience as a trusted supplier to the world's leading industrial gas suppliers, there's no match regarding which trailer is the best value.
If you're interested in learning more about your potential cost savings with a HyFill™ trailer, fill out the form below. Our dedicated team will contact you to calculate your business scenario and find the right solution for your operations.